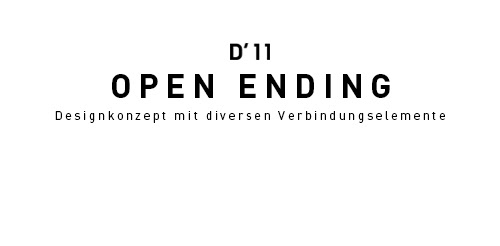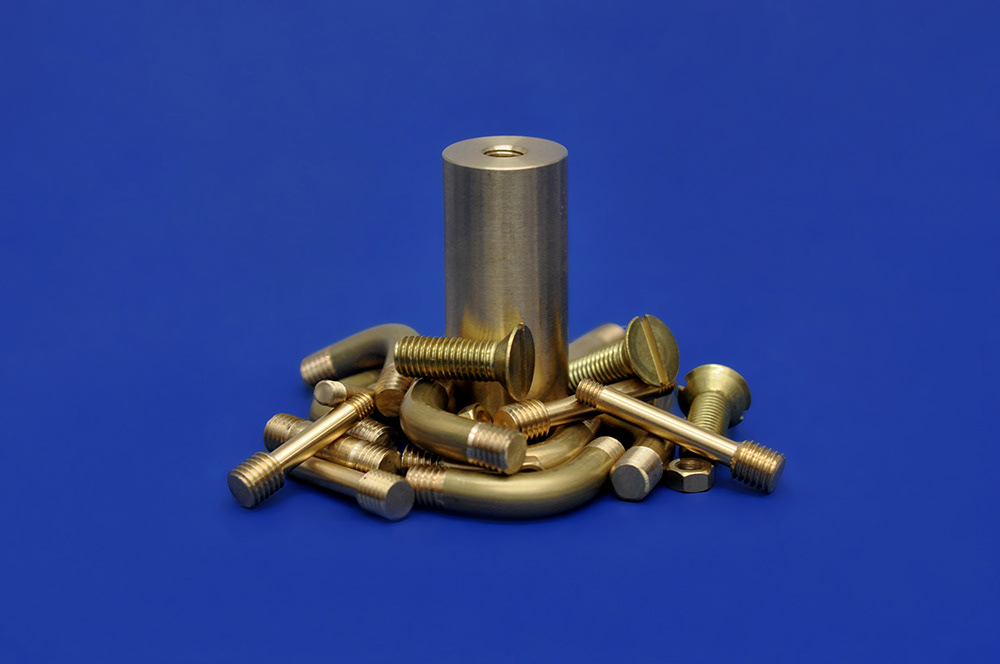 EN
Open Ending
is a design concept that does not focus on producing a predetermined product for a specific use. This concept is based on various connecting components and stiffening elements that connect semi-finished goods (such as wooden sticks) in various ways, and transforms them into a diverse series of objects.
The connecting components consist of 2 elements.
     

1. brass case

:  in which you insert a wooden stick. A small device on the case helps to hold the wooden sticks tightly in place. There is also a threaded hole at the top of the brass case that creates the angles.
     

2. angles

: these play an important role for the multiplicity in various construction possibilities. Both ends contain a threaded bolt that can be screwed into the brass case.
DE
  Open Ending
ist ein Designkonzept, das kein festgelegtes, fertiges Produkt hervorbringen will, sondern es besteht aus Verbindungen, Holzelementen und Vorrichtungen. 
Wichtig sind von diesem Konzept die Verbindungselemente, die dem Nutzer die Möglichkeit geben, je nach Wunsch einfache oder komplexere Konstruktionen zu erstellen. Diese lassen sich mit einfach erreichbaren Holzstäben verbinden, die man bei jedem Baumarkt finden kann.

Die Verbindungselemente
bestehen wiederum aus zwei Teile:
1. Hülse
: in die Hülse werden die Holzstäbe hineingesteckt. Es befindet sich ein Gewindeloch an einem Ende der Hülse, in das die kleine Winkel reingeschraubt werden.
2. kleine Winkel:
deren Enden bestehen aus
Gewinde
, werden in die Hülse einbefestigt. Sie spielen hauptsächlich entscheidende Rolle für die Diversität der Konstruktion.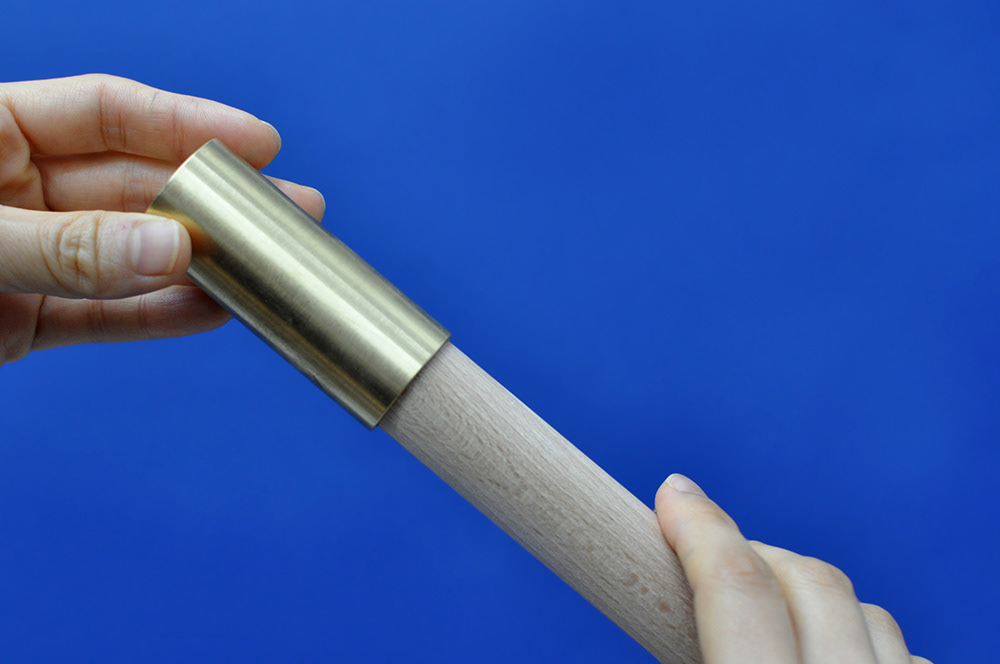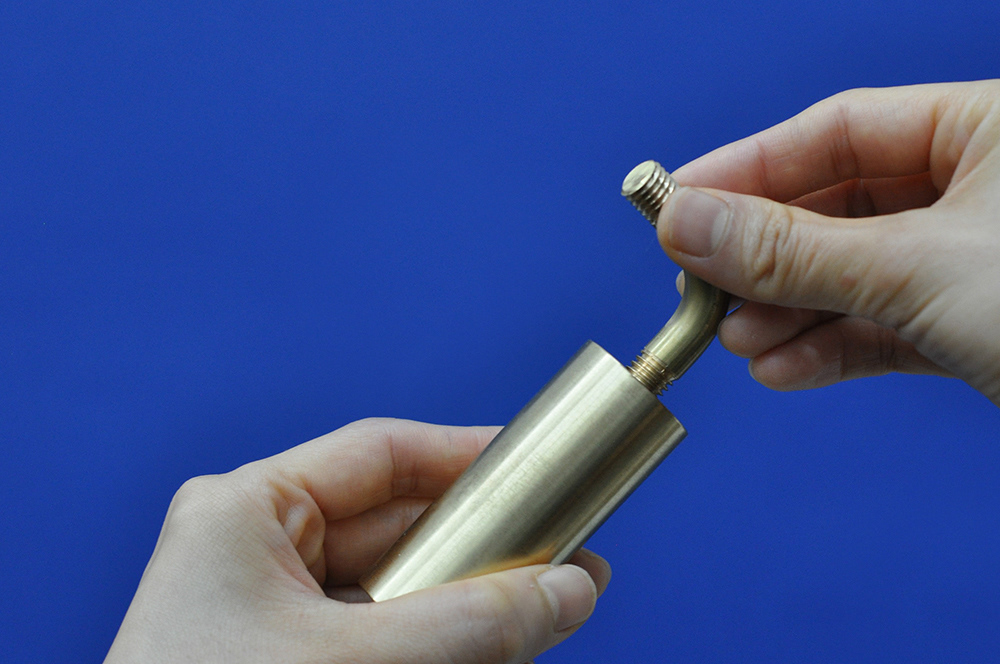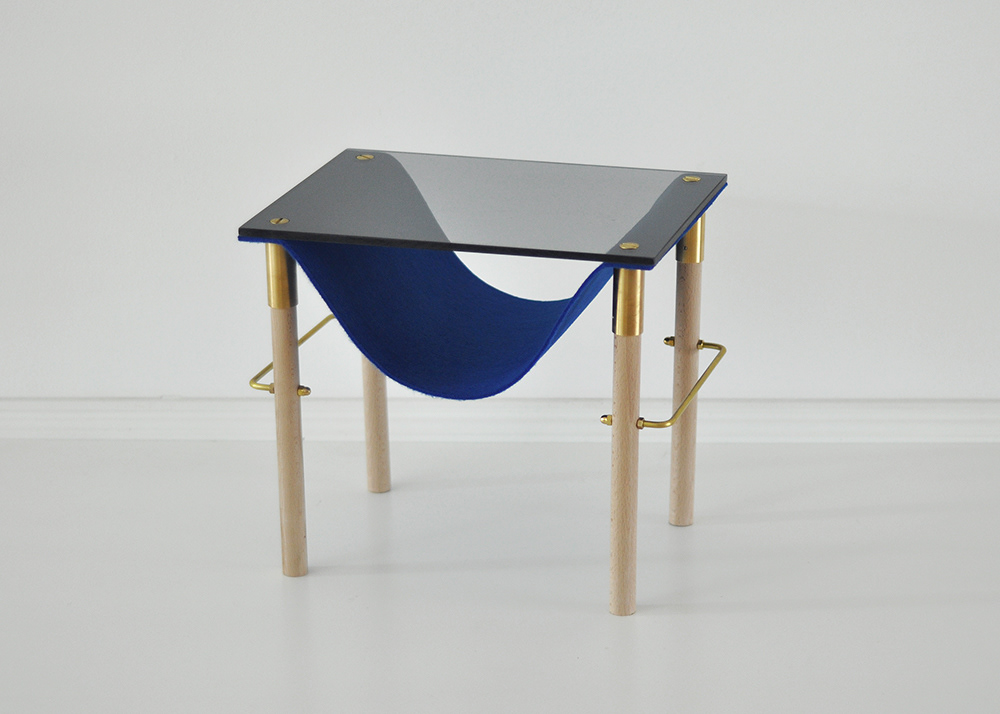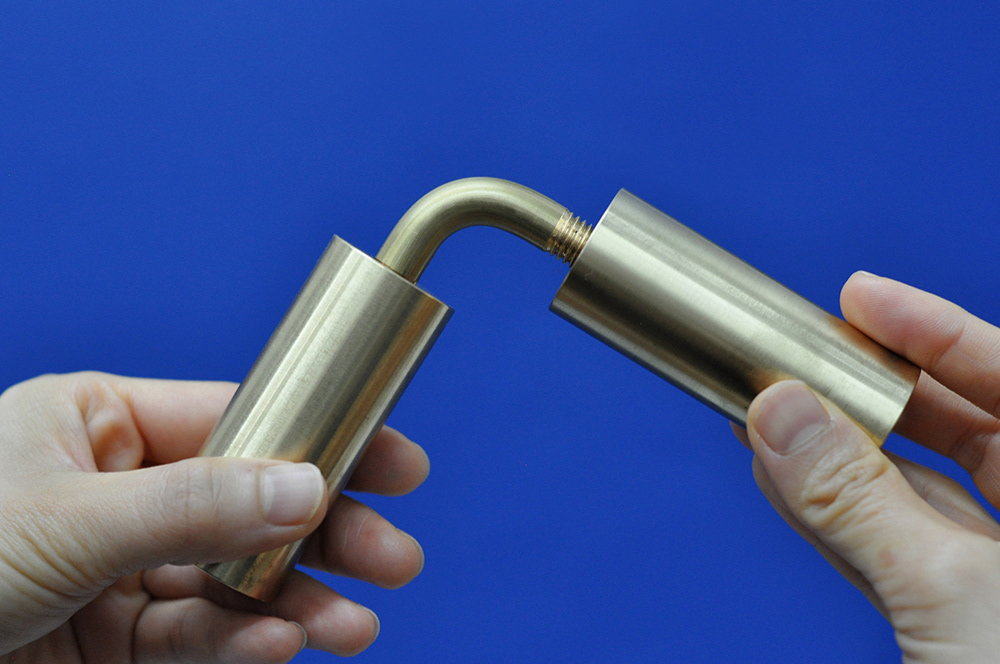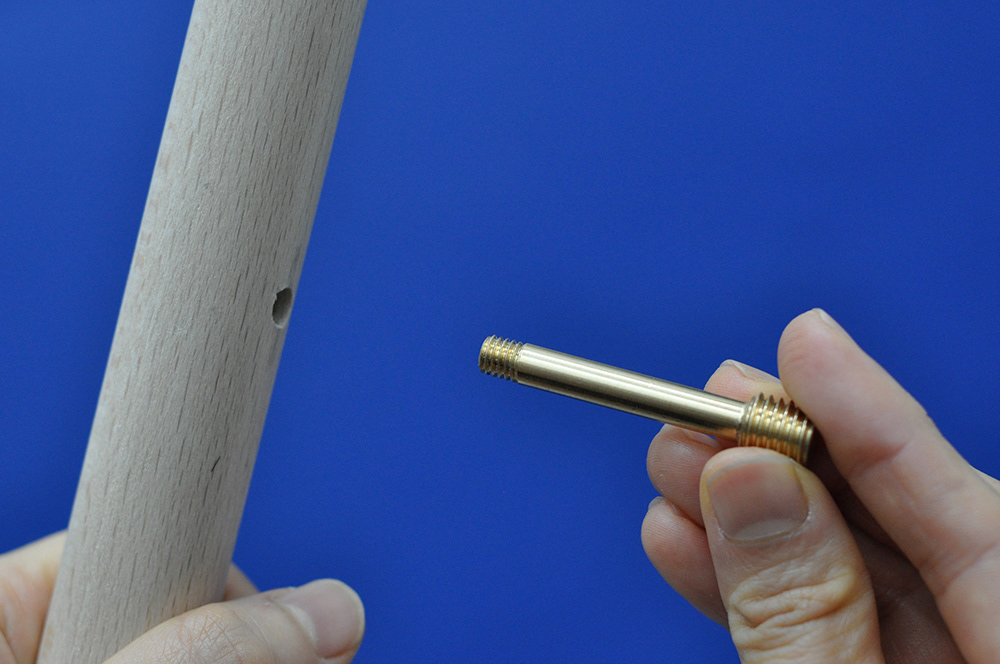 EN  
In the end a finished product exists, but with open possibilities. Every component that is utilized in the product can be disassembled with minimum effort, and can be easily assembled into new forms. This process encourages users to become active themselves, and to change or modify the object instead of discarding it.
DE  
Es sind vollendete Produkte dennoch mit offenen Möglichkeiten; die Teile, die das Produkt bilden, können ohne große Schwierigkeiten demontiert werden und wieder in neue Form zusammengebaut werden. Dies regt Leute dazu an, selbst aktiv zu werden, auf neue Ideen zu kommen und die Produkte je nach Bedarf zu ändern oder zu reparieren, statt sie wegzuwerfen.
Click this image for more information about project  "open ending, monthly"