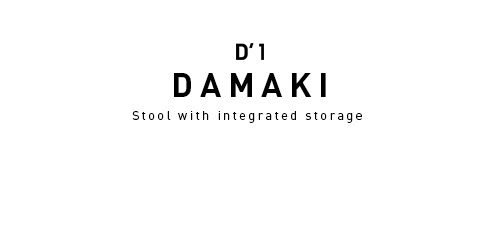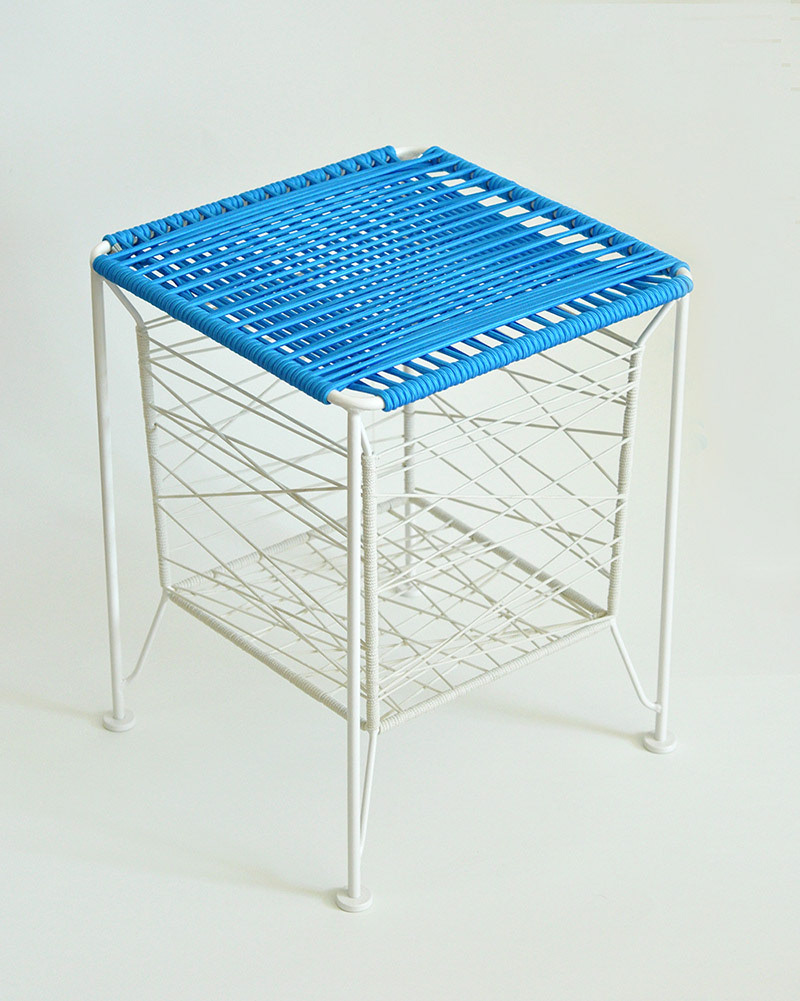 DE

  DAMAKI

ist ein Sitzmöbel mit integriertem Stauraum, beispielsweise für eine Jacke oder eine Tasche . Es besteht aus dünnen Stahlstangen, die die Grundform des Sitzmöbels bilden, und aus Gummiseile, die zwischen den Stahlstangen gespannt und geflochten sind.
Die Verwendung des Gummiseils, das für einen Hocker kein gewöhnliches Material ist, erzeugt nicht nur eine beeindruckende Stabilität, sondern auch eine besondere Bequemlichkeit und ermöglicht ein einfaches Verstauen von Sachen.

EN

  DAMAKI

is a furniture with integrated storage , for example for a jacket or a bag.
It is made of thin steel bars which construct a basic form of the furniture, and of rubber straps which are coiled and wrapped around the steel bars.
The use of rubber straps which may not be a common material for stool or chair , creates not only an impressive stability , but also special comfort and allows easy storage of things.